*
"Quickly & Easily Create Your Own Resalable
WordPress Plugins"
WP Plugin
Generator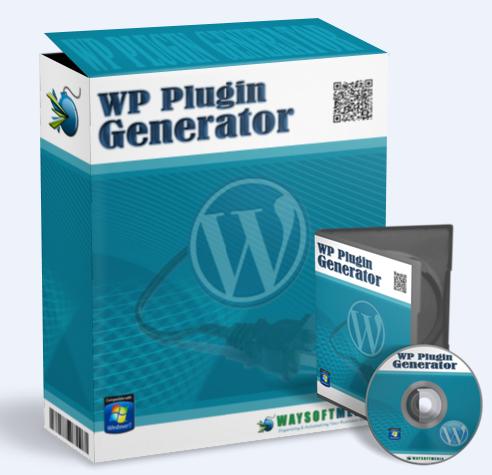 What This Amazing Software Does:
This "wizard based" software will walk you through the process of creating
your own PLR "phrase based" WP Plugin — step by step. Simply fill in a
few blanks (less than a dozen to be exact) and let the WP Plugin
Generator software do the rest for you.
In Short:
Easily & quickly create your own phrase based wordpress plugins. Then sell
them, trade them or even give them away to create your own viral buzz.
Repeat this simple process for as many plugins as you want to create.
This software will not limit you to the number of plugins you can
create, so have a ball creating as many as you want.
The best part is that each plugin will be yours to do with as you
please. You will own FULL RIGHTS to each and every plugin
you create.
Yep, you read that right, it's not a typo — FULL PLR RIGHTS
to every plugin you can conjure up.
Not sure what types of plugins to create? Here's just a few ideas:
"Did You Know" Factoid Plugin

 Promote Random Affiliate Products

Display Random Clickbank Links

Jokes/Riddles/Trivia Questions

Your Own Amazon Wish List

Elder Care Tips & Tricks

Going Green Tips & Tricks

Car Buying Tips & Tricks

RV Buying Tips & Tricks

Test Preperation Tips & Tricks

Motorcycle Buying Tips & Tricks

Child Care Tips & Tricks

Pet Grooming Tips & Tricks

Car Washing Tips & Tricks

Computer Purchase Tips & Tricks

Tablet Buying Tips & Tricks

Daily To-Do List Suggestions

Christmas Gift Suggestions

Birthday Gift Suggestions

Valentines Day Gift Suggestions

Halloween Costume Suggestions

 Words of Wisdom

eBay Buyers Tips & Tricks

eBay Sellers Tips & Tricks

Famous Quotes

Inspirational Messages

Craigslist Buyers Tips & Tricks

Craigslist Sellers Tips & Tricks

Exercise Tips

Health Care Tips & Tricks

World Class Recipes

Product Creation Suggestions

Baby Furntiure Buying Tips & Tricks

Nutrition Tips

Marketing Tips

Yard Saling Tips & Tricks

Political Facts

Sports Trivia/Facts

List Building Tips

Twitter Tips

Facebook Tips

Baby or Pet Names

Suggested Movie Watch List

Suggested Music Play List

Your Imagination the only Limit
I can literally go on and on and on and on… but I won't, lol… The bottom line is simply this:
If you can imagine it, you can now create it — with the
help of the brand new WP Plugin Generator software!
And Remember: WP Plugin Generator is a "wizard based"
software. It will walk you through everything, step by step. You really
can't lose!
Think of the thousands of brand new WP Plugins you can create and then give them away,
use them as "opt-in" lures or better yet, SELL THEM.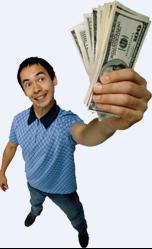 *

Create just 5 or 10 new plugins and sell them for a paultry $7 each and
you can really see your sales soar and you'll be raking in the dough in
no time!
Better yet, think of all of the "viral attention" you could
generate by giving away your new plugins. Each plugin
you create will be branded with YOUR name and YOUR
website link. Think of all the pairs of eyes that will see YOUR
name and YOUR link.
Your name could go viral in a matter of days,
literally!
I'd normally charge $97, maybe even $197, for a software this amazingly powerful, but, for a limited time, you can have your very own copy of this awesome software for just
$14.95 USD!
That's right, I said JUST $14.95! For just
$14.95, you could be selling your very own WordPress Plugins as early
as tonight! Our "wizard based" WP Plugin Generator seriously
makes it THAT EASY!!! You and I both know that you'll probably
spend at least double that on just dinner and a movie.
Don't delay. It's very possible that I will come to my senses soon.
Grab your copy NOW while I continue to offer this super crazy offer. To
grab your copy, click on the "Add To Cart" button below and claim your
copy RIGHT NOW!
 PLEASE NOTE:
WP Plugin Generator is a Windows application which will run on
almost any version of Windows, or on a Mac running under Parallels or a
similar Windows emulator.
 ******
FREE with Optin as part of
the Merry Christmas Giveaway
* 
A Waysoft Media Creation