Are You missing family and friends over the holidays?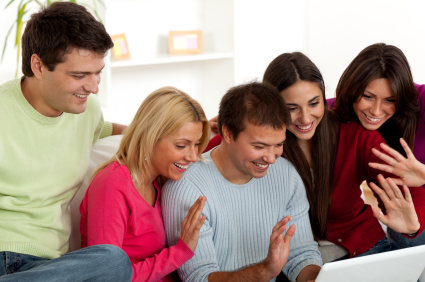 See and hear them live ~ right now ~ it's the next best thing to being there!
Free demo and private use session for the first 10 sign ups ~ this allows free visual & audio conversation through your internet connection to anyone in the world with an internet connection.
What you need:
Internet connection & webcam with microphone or headset.

I will setup a 5 minute orientation with you then set you up as moderator and schedule a day and time block for you to use the system for free.

Want to talk with multiple people in several different locations or contact 5 different households separately? Its easy and I can show you how in just a couple of minutes.
*Just sign up here: