LOST
Mark Bosworth

is still missing

.  For family, friends & police the search for information continues

~

CLICK HERE

!
At the

2013 Cycle Oregon Kickoff Party on Tuesday, Feb. 5

, the FAMILY of Mark Bosworth launched

The Mark Bosworth Fund

which

will sponsor a first-time rider in Cycle Oregon each year

.  Read more

click here

.
I want to post an update that Mark Bosworth has been found and is now at home with his family.  

Sadly there is still no trace.

  Please pass this information along, post a poster or add a link. 
Mark Bosworth, husband, father, GIS specialist, cancer survivor and Cycle Oregon member failed to return to his tent on the night of September 16, 2011 in Riddle, Oregon.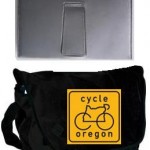 Mark's family believes he may have his black ipad2 with a gray cover in a small black bag with Cycle Oregon on it with him.
He left behind his jacket, bicycle and identification.  However, he had with him or was wearing a yellow Cycle Oregon ballcap, a gray sweatshirt with "going coastal" on the front, a blue Cycle Oregon wrist band, a Pretzi headlamp, black glasses, black rayban sunglasses, brown Shimano "SPD" shoes and black athletic pants.  It is also believed he still has his iPhone with a dead battery.  There is a $10,000 reward.
As none of these items were found during the various searches it is believed that Mark Bosworth still has them and that the cancer he was fighting is perhaps affecting his brain.  Medical professionals have expressed concern that the cancer may have returned and impactedhis brain.  Several telephone calls made by Mark Bosworth to family and friends seemed to indicate that he was confused as to where he was and would be going next.  Mark Bosworth and family currently live in Portland, Oregon but he may be trying to get to New York or California.
You CAN HELP!  Post this message, download a PDF of the flyer and post it in well traveled places.  Make a note of Mark Bosworth's description and notify authorities if you see him or think you have seen him. [call the tip line at 541-957-2099 – mentioncase number_11-3534]
Let's help Mark get home!  CLICK HERE for the link.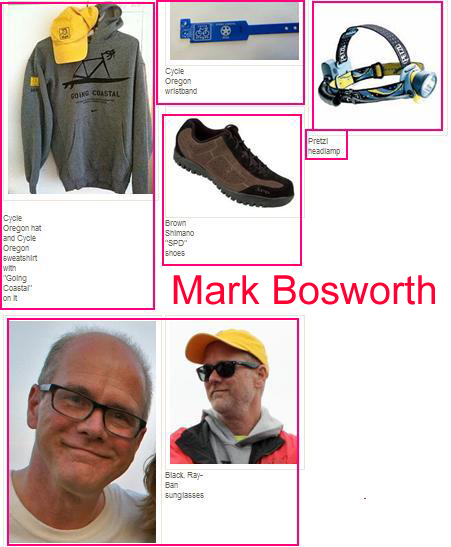 *